This is the first webinar in a three-part series of webinars on the Windows Vista support architecture. In this presentation, I explore one of the least understood areas of the new support architecture in Windows Vista: the diagnostics and problem resolution framework. The presentation examines:
• Built-in diagnostics and troubleshooting
• System recovery and startup repair
• Problem reporting and solutions.
• Related administration tools
• Related Group Policy management settings
This presentation is suitable for IT managers, CIOs, executives, and administrators who are looking for a better understanding of Windows Vista. As many of these same features are in Windows Server 2008, this presentation has a twofold value in that it can also help you prepare for what's in Microsoft's next generation server operating system.
The next 2 webinars in this series cover these critical Windows Vista topics: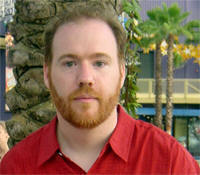 Hi, my name is William R. Stanek. I have over 20 years of hands-on experience with advanced programming and development. My 65 books include: "Microsoft Windows Vista Administrator's Pocket Consultant 2nd Edition", "Windows Server 2003 Inside Out", "Microsoft Exchange Server 2007 Administrator's Pocket Consultant", and "Microsoft IIS 7.0 Administrator's Pocket Consultant" (all from Microsoft Press). I also wrote "MCSE Core Exams in a Nutshell" and "Windows Vista: The Definitive Guide" for O'Reilly. I have an MS degree in Information Systems with distinction, and a BS degree in Computer Science magna cum laude. For fun I use to spend a lot of time mountain biking and hiking, but now my adventures in the great outdoors are mostly restricted to short treks around the Pacific Northwest.